Onder de nieuwe producten die nog komen, hebben de Merchandise-teams twee exclusieve producten ontwikkeld ter ere van het 25-jarig jubileum van Space Mountain, de attractie die in 1995 werd ingehuldigd in de eerste versie "From the Earth to the Moon". Binnenkort komt er een Collector's Key als eerbetoon aan deze iconische attractie. Ook een boek met zijn geschiedenis, technologische uitdagingen, inspiratiebronnen, hoe het is ontstaan ​​en zijn verschillende iteraties, waaronder Hyperspace Mountain, Mission 2 en natuurlijk 'Van de aarde naar de maan'. Dit boek volgt de eerste twee succesvolle delen gewijd aan Pirates of the Caribbean en Phantom Manor.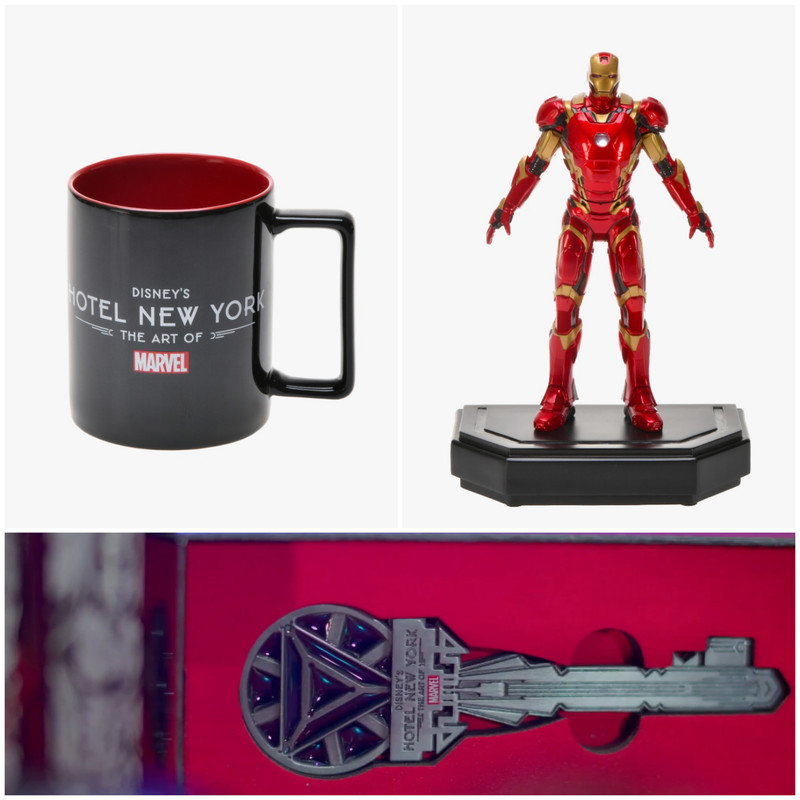 Voor de opening van Disney's Hotel New York - The Art of Marvel werd een gloednieuw assortiment exclusieve hotelproducten ontwikkeld. Mokken, sleutelkoorden, spelden en zelfs een Collector's Key zullen de architectuur en sfeer van het allereerste Disney-hotel gewijd aan de kunst van Marvel eren. Er zullen ook enkele lithografische reproducties beschikbaar zijn van Marvel-kunstwerken die in de kamers worden tentoongesteld, evenals levensgrote miniaturen van het Iron Man-pantser dat zichtbaar is in de lobby. Een must voor elke Marvel-fan!
En als laatste hebben we de nieuwe 2021 Disneyland Paris Pin.